We call before we arrive so you'll be ready for us to start working!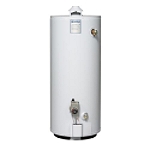 Do You Have a Warranty
or Protection Agreement
If you do, then you're entitled to free support from our Technical Specialists.
If you give us a call, we can help you get your water heater working again. If we can't help you over the phone, we'd be happy to schedule a service appointment for you
Give us a call to learn more.
Repair Support Center
1-888-266-4021
7:00 am - 10:00 pm CST
Did You Know?
Our repair services are backed up by a 90-day warranty. Your satisfaction is guaranteed.
Water snafus are never timely.
The Sears Blue Service Crew has thousands of repair technicians nationwide. Our local pros receive ongoing training and have access to millions of repair parts for the most popular water heater brands.
We're just a call or click away! Schedule your water heater service appointment online or call us today. We can repair all major water heater brands, even if you did not purchase from Sears.
What We Do for Water Heater Repair
When you make a service appointment with the Sears Blue Service Crew you can expect us to:
Connect you with over 10,000 service pros
Call before we arrive
Give you a water heater repair estimate before we begin work
Fix it right the first time
Guarantee our work
Paying for In-Home Repairs is Easy
Our Repair technicians will process payment and any coupons or discounts at the time of service.
We accept all the major credit cards as well as many Sears gift and club cards.
We also accept cash and check
We Frequently Repair Water Heaters in
*Up to $1,525 Carrier Cool Cash rebate applies to the purchase of Infinity Greenspeed System (Heat Pump condensing unit (25VNA0), Infinity Furnace 59MN7 Series, Infinity® Touch™ Wi-Fi Bundle or Infinity® Touch™ Wi-Fi Control, Infinity ® Air Purifier (GAPAA,GAPAB), Ventilator (ERV / HRV), Humidifier (LFP /LBP/SBP/WBP) or UV Light (UVL) with an Infinity Air Purifier. Rebate range $50 - $1,525. System must be purchased by 11/15/13, installed by 11/30/13 and rebate form processed by 6:00 pm CDT on 12/15/13. Homeowners may claim their rebates and/or check the status of their rebates online at www.carriercoolcash.com. See Project Consultant for rebate forms. Dates of program are 9/1/13 – 11/15/13.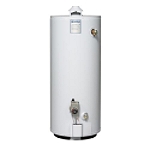 Customer Testimonials
"Larry was very competent and helpful. Got the job done quickly and efficiently." -- Laurie Y., Landenburg, PA
"Mario came to our home and did an awesome job helping us out with the water heater! He was able to get it back and running in no time. Really appreciate his time and good work!" -- Kevin R., Ashburn, VA
"The technician who came out to repair my hot water heater was very professional and did an excellent job." -- Amanda S., Carrolton, GA
Overall, others rate this service
Reviewers
(%) would recommend this to a friend
Overall Review Breakdown:
rating |

Reviews
Reviewers
(%) would recommend this service to a friend