We install, but we don't tell. Let your neighbors think you did the work yourself.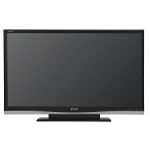 Watch this!
What We Do for TV Installation
pssssst
Unpack your television
Inspect it for damage or defects
Determine if any additional work needs to be done (we'll always tell you and give you an estimate before we start)
Set up and connect your TV to your existing system
Connect up to three additional components
Back up our work with a one-year warranty
Secure your TV to the wall (if it's wall-mounted, of course, and that would be Premium installation. Otherwise, you'd need Standard installation)
Bundle wires and cables neatly behind components
Test and demonstrate how to operate the TV and the remote
Clean up and dispose of any job-related after television installation
If you choose Standard Plus or Premium Plus installation packages, we'll also conceal speaker wires and cables, move your old (non-wall-mounted) TV to a new location and hook it up and consolidate up to three remotes
Catch our favorite soap opera (not really, but it never hurts to ask!)
Talk to us.
Live Representative

Monday through Friday : 8AM - 10PM EST
Saturday: 9AM - 8PM EST
Sunday: 10AM - 8PM EST
More information
Turn on the best in new TV technology. Blue Service Crew pros treat you like a good neighbor should – and our nationwide network connects you to the high-tech knowledge you need for flawless television installation. And every TV installation package comes with a one-year warranty.
Related services for Television