Stackable Laundry Washer Dryer Installation
1-800-605-2128
Call Us Today
Keep your new laundry unit clean and safe. Clean the lint trap after each use.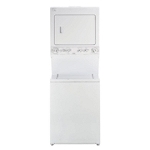 Stack it up!
What We Do for Stacked Laundry Unit Installation
pssssst
Pick up and deliver your stacked laundry unit
Unpack and prepare your stacked laundry unit for installation
Inspect it for any damage or defects
Inspect the installation site and provide a quote for any additional required work
Disconnect your old laundry unit and place it in a location you choose
Connect your new unit to existing, code-approved utilities per the manufacturer's instructions
Level and secure your product and install any manufacturer-supplied safety hardware if necessary
Test your product for proper performance
Give you easy-to-understand instructions about using your new laundry unit
Clean up and dispose of any job-related debris and packaging
More information
Our skilled, trained and experienced installers are equipped with the tools to do the job right. We even offer a one-year warranty on stacked laundry unit installation, so you have complete peace of mind. And our nationwide network has the right pro right around the corner.
Related services for Stacked Laundry Unit
Keep your laundry unit a lean, mean cleaning...